Billy Joel: Glass Houses Tour
Live at MECCA Arena
Milwaukee, WI, USA
July 14, 1980
Audience Recording (2022 UPGRADE)
Sound Quality: A-
This show is part of the 1980 Glass Houses Tour. The quality is impressive, it seems to be recorded relatively close to the stage, and it comes from a good transfer, taken directly from the original cassette. I do not know who the taper is, as the original distributor note does not place it, but still, thank you very much, whoever you are! - I have applied some EQ and a couple of extra filters to give it a much better sound. (~ Matthew Anthony - Billy Joel Bootlegs)
-----------------------------
Lineage: Unknown DAT audience recording > cassette > transfer: Cassette > Harmon Kardon TD 302, heads aligned to tape > M-Audio Audiophile 2496 PCI soundcard > Audacity @ 24/48 for edits and tracking > Flac level 8 and checksums with traderslittlehelper > tagged with LiveShowTagger May 2020 - arfarf > January 2022: Audacity > Equalization and other filters > Normalization > Export in FLAC level 8
Tracklisting:
01 Talk To The Crowd
02 Sometimes A Fantasy
03 Stiletto
04 All For Leyna
05 It's Still Rock And Roll To Me
06 Band Intros
07 Big Shot
08 Only The Good Die Young
09 Scenes From An Italian Restaurant
--------------------------
Thank you very much to see! The sale of this product is completely prohibited. Please do not convert / distribute in any lossy format like MP3 and its derivatives (~ Except for own use).
Bootleg work, editing, organizing, tagging and remastering by Matthew Anthony - Billy Joel Bootlegs.
Download Link: Mediafire (Folder)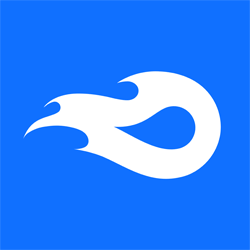 MediaFire is a simple to use free service that lets you put all your photos, documents, music, and video in a single place so you can access them anywhere and share them everywhere.

www.mediafire.com