Discussion Starter
•
#1
•
16/8/09 marks the 32nd anniversary of EP's death.
The Elvis Presley Story, produced and directed by Ron Jacobs, was first distributed by Watermark in 1971 as a 12-hour program. Following Presley's death in 1977, the original was updated and an additional hour was added.
The Elvis Presley Story was written by Elvis biographer Jerry Hopkins and narrated by long-time Los Angeles media personality Wink Martindale. This show, crammed full of interviews and music, is a MUST for any Elvis fan.
Code:
http://rapidshare.com/files/62678745/winkm1.zip

http://rapidshare.com/files/62679455/winkm2.zip

http://rapidshare.com/files/62679598/winkm3.zip

http://rapidshare.com/files/62703807/winkm4.zip
64 Kbps.
The Elvis Presley Story 13 Parts each One hour
In 1971 "The Elvis Presley Story" hit the air waves. Originally a 12hr radio documentary, giving the Elvis fans the first complete insight in the life and career of the most exciting entertainer of the 20th century "ELVIS PRESLEY".
Produced by Water Mark INC., narrated by Wink Martindale and story content based on the best selling book "ELVIS" by Jerry Hopkins, this program came second to none, in providing the Elvis fans with informative interviews with family and friends who had worked with Elvis through the years, thus allowing one to hear the master at work through his musical journey in chronological order, and allowing one to listen to insightful interviews of Elvis himself.
As mentioned, 1971 was the year this program became available for the first time as a 12hr radio documentary, in 1975 the program was updated with new information and song, making it a 13hr program. In 1977 the program was rearranged to adapt the program to Elvis' premature death, with adding and taking away information to update the year to 1977, leaving the documentary still a 13hr program.
In 1997 restoring the documentary started, with combining the 1975 and 1977 versions together.
The Making of the Elvis Presley Biography
Twelve hours of the King on your radio
Ben Fong Torres
Code:
http://preview.tinyurl.com/ljgbkc
The Elvis Presley Story Watermark radio show
Code:
The Elvis Presley Story Watermark radio show
PLUS:
Uncut, 5/4/06: Elvis - The Amazing Story of the King of Rock 'n' Roll.
Code:
http://rapidshare.com/files/103489461/KingUncut5Apr06.zip
.pdf 148pp.
PLUS:
The Compleat Elvis - Ray Connolly (.pdf)
Code:
http://rapidshare.com/files/230539562/CompleatAaron.rar
1978, 235 pp.
Here in one book the greatest tribute to the most legendary figure of rock 'n' roll. Ray Connolly reviews Elvis' life and his achievements, based on personal interviews and specially written for this book, alongside a unique collection of visual material. At the core of the book are the greatest hits that put and kept Elvis at the top throughout his all-too-short life.
PLUS:
Elvis Presley 1956
Photographs by Marvin Israel
Edited & designed by Martin Harrison (1998)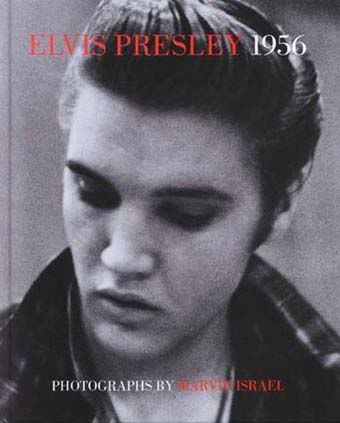 Code:
http://rapidshare.com/files/253391148/EPFiftySixPix.rar
These dramatic, never-before-published photographs portray a young Elvis Presley during a pivotal year in his career, capturing his magnetic sensuality, physical grace, and innate sense of style.
In 1956, Presley burst into superstardom. His first film, Love Me Tender, opened to mass teenage hysteria. He had his (and the world's) first million-selling album. He broke all viewing records when he appeared on the Ed Sullivan Show. And Marvin Israel created this potent photographic essay of the 21-year-old star that is now being published for the first time.
Israel captured Elvis in the heat of performance, relaxing backstage, and at the new house he bought for his parents in Memphis. His singular portrait is set within a critical moment in American popular culture, when it was hijacked by a new generation. Martin Harrison, who selected the photographs, provides a brief essay on Israel's work and his stature in the history of American photography.
The late Marvin Israel was a designer and artist, mentor to such important photographers as Diane Arbus and Richard Avedon, and art director of Seventeen magazine and Harper's Bazaar.
Editor Martin Harrison is a curator, critic, and one of the foremost historians of postwar photography.
Sad to think that EP would only have been 74 if he had lived.
R.I.P. EP
Cheers.