Discussion Starter
·
#1
·
Jethro Tull
1972-01-28
Offenburg, Germany
Oberrheinhalle
audience recorded by M.W.
no equipment info
1st gen received on memorex mrx3 oxide ~ 1978
transfer 2020-05
cassette played on Nak LX-5> edirol04(24-48)> HD
audacity for channel correction
tracked in cdwave > flac fronted
this is only the last part of the show
the first 90 mins cassette has parted with one of the tapers ex-girlfriends (and it is very unlikely it still exists)
TT
30:57
01 Nothing Is Easy last 3 mins only (with some hick-ups)
encore set
02 Wind Up->Guitar Solo->Locomotive Breath-> Hard-Headed English General-> Wind Up (reprise)
This snippet is so far uncirculated
The "TULL-Fact" about this show is the german photographer Didi Zill who meet with the band in Offenburg prior to the show.
He put them into trenchcoats had them walkig through the pedestrian area in offenburg and they even had to climb into litter bins
He was working for the german teenybopper mag Bravo . Funny enough when Bravo used one of the hotel room set-up shots they had to censor some nipples
many pics can be seen here
333 страницы великолепных фото корреспондента журнала Bravo. Сегодня Лос Анджелес 1969 года и Оффенбург 1972 года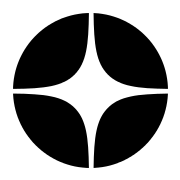 zen.yandex.ru
from the hanwaker archive
upload to dime 2020-05 by hanwaker
FileFactory is the best place to upload and share files with no limits since 2005. Send and receive any type of file up to a massive 5GB with unlimited file bandwidth.