Discussion Starter
·
#1
·
[Mp4] Luther Allison & Alvin Lee & TYA Budapest Sportcsarnok HU TV broadcast (1991)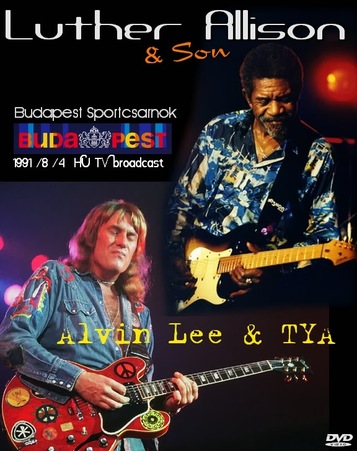 INFO:
Source: WEBRip
Video compression mode: Mp4
Size MB: 183
Total Run Time mn. 24:43
Luther Allison
was born on August 17, 1939 in Widener, Arkansas, son number 14 in a family of 15 brothers that developed in a cotton farm. His parents decided to move to Chicago when he was ten, but he had already tasted the blues sounds before leaving Arkansas, played the church organ of his people and learned to sing gospel. Allison always said early blues feelings you came to hear the familiar radio Arkansas, which was on all night thanks to his father. Always remember hearing the Grand Ole Opry and BB King in the King Biscuit radio show in Memphis WDIA
Alvin Lee
, born Alvin Graham Barnes (Nottingham, UK, December 19, 1944 - Marbella, Spain, March 6, 2013) 1 was a guitarist and singer of British rock. He started playing guitar at the age of 13 years; and Leo Lyons formed the nucleus of the band Ten Years After, in 1960.
Code:
http://lolabits.es/ViAnDEr/Doc/Vid/LAAL_BS++by+ViAnDEr,15191774.rar