Discussion Starter
·
#1
·
The Kit
The kit has arrived with a rosewood fretboard, Mahagoni neck and maple plywood hollow body. The fretboard has acrylic block inlays.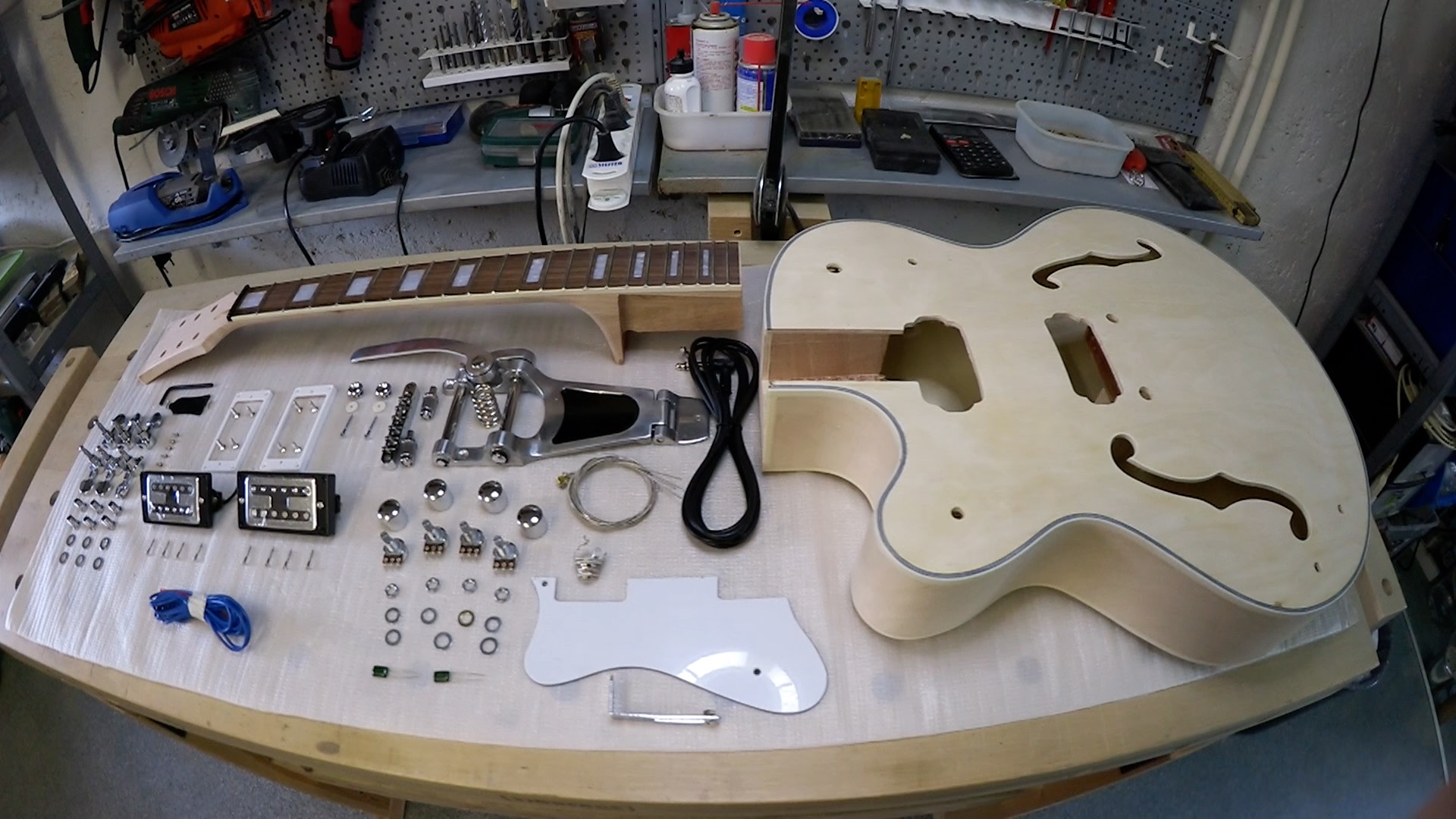 Preparing the Neck
The neck was way off. To korrekt the neck position I made some wooden studs, so I could set the bridge temporarily.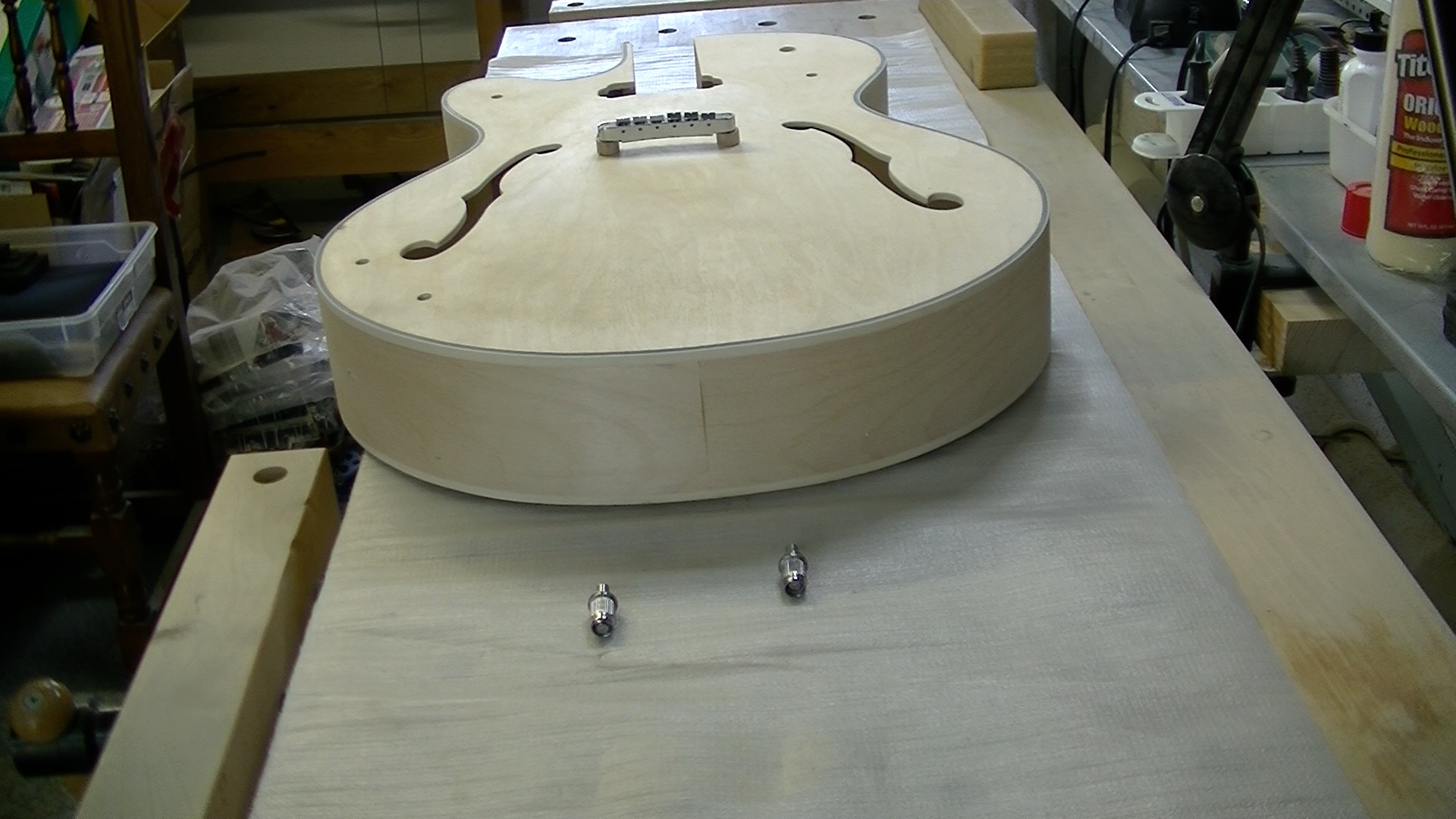 With thad I was able to measure the angle for the action and the rotation of the neck. To measure the alignment to the centerline of the body, I used my self made
Centerline Finder
.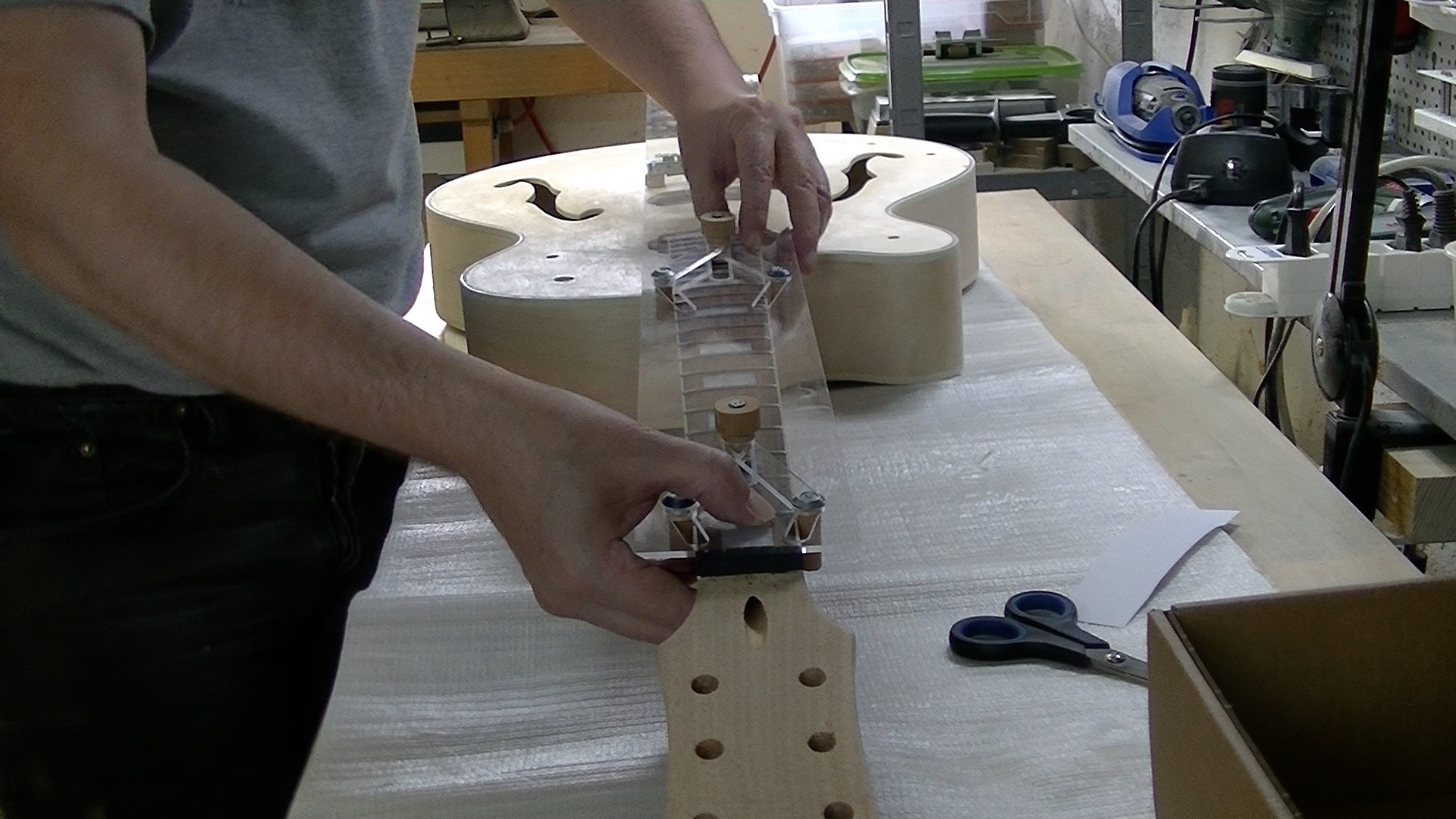 With some Mahogany veneer I'v shimed the neck to the proper angle and centerline.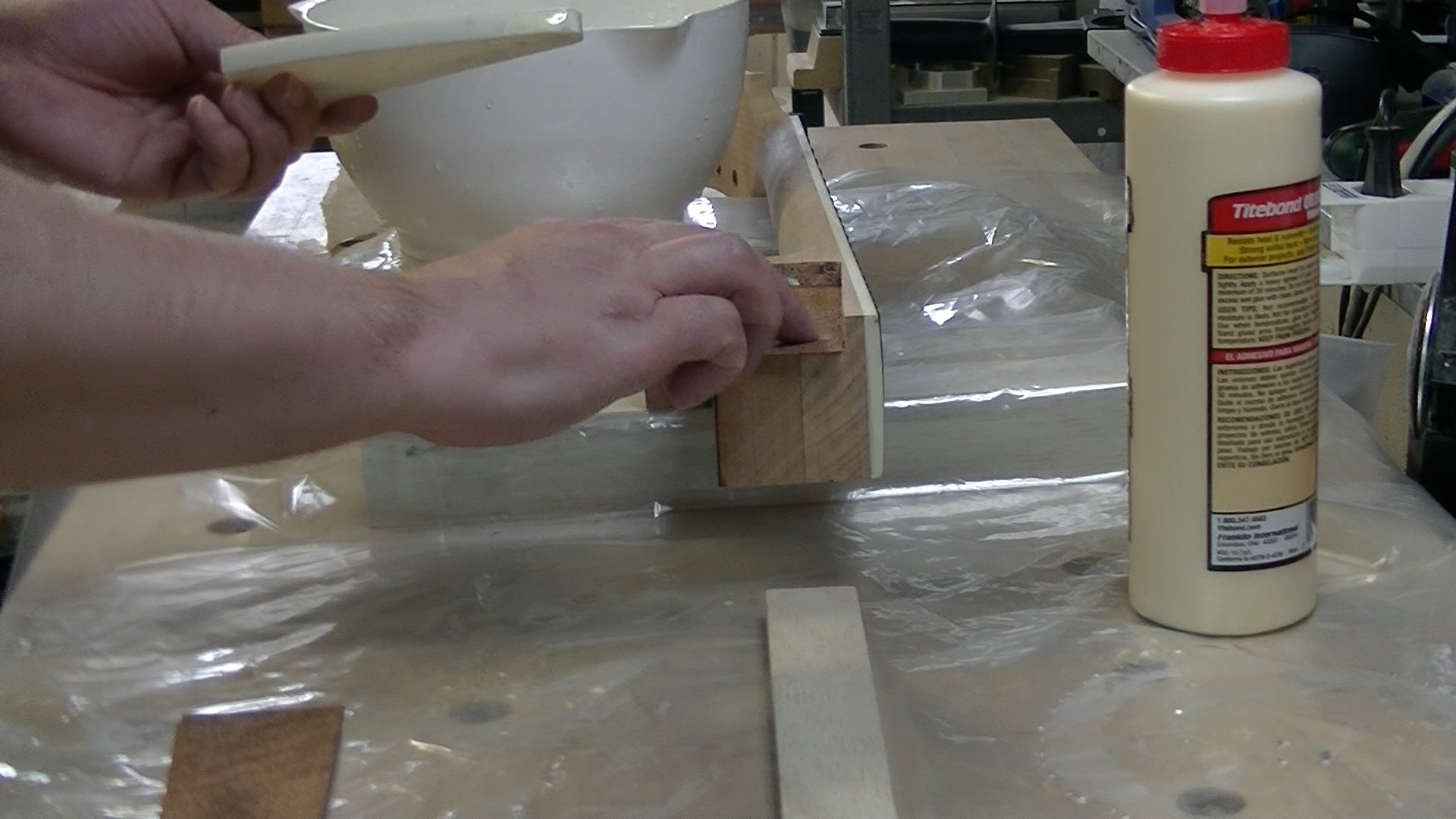 The build on YouTube:
https://youtu.be/3ADGoY9gXSY