Discussion Starter
·
#1
·
i just felt this was too good a bargain to pass off!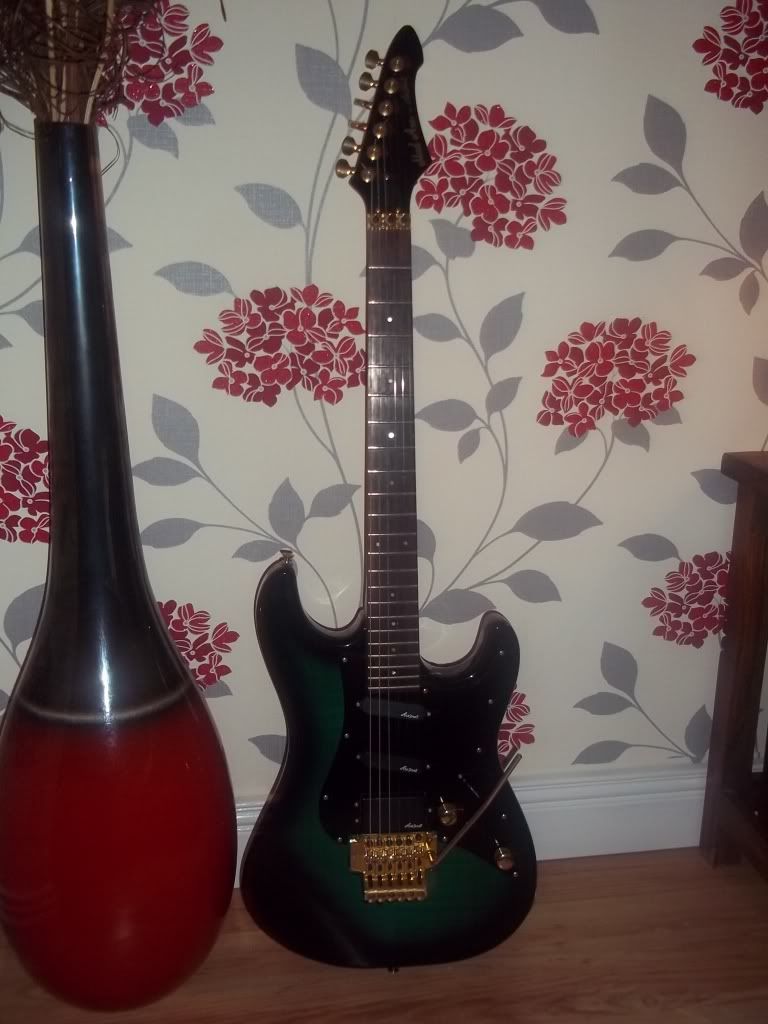 What we have here is a mint,90s aria pro 2 madaxe with licensed floyd rose
i saw the guitar and it was like it had come straight from a showroom
A bargain...considering i paid £100 uk for it!
low action and slim neck make it very playable,a worthy shred tool
Future plans are to fit the dimarzio humbucker from hell from my old guitar on the bridge and thats about it
Currently im using a line6 spider4 ,75...those things rock for the £££
Amps have come so far in the last 10-20 years as i am just returning now after not having even touched a guitar in almost 10 years!
Everything is coming back pretty good though,plenty of practise and i should be at an acceptable level in a year or 2
Really enjoying playing again and these new amps with the technology on board make everything more fun.Awsome sounds on those line 6 amps,love mine to bits