Discussion Starter
•
#1
•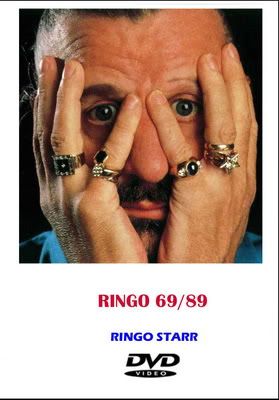 Publisher:
MCP
Reference:
MCP-041
Date:
2007
Artwork
: Click on the poster to enlarge
Video: NTSC 4:3, 720x480, 29.97 fps, 8308 Kbps
Audio: AC-3, 2 channels, 48 KHz, 256 Kbps
1. "Will The Real Mr. Sellers...."
BBC-TV 1969 documentary narrated by Spike Milligan. Sort of an infomercial for "The Magic Christian".
Includes appearances by Ringo, and Paul & Linda, as well as a glimpse of John.
2. Press Conference at the NY Palladium for Ringo's first All-Star Band Tour.
Complete raw footage from 1989
FileSonic
:
Part 1
Part 2
Part 3
Part 4
Part 5
Part 6
Part 7
Part 8
Part 9
Part 10
Part 11
Part 12
Part 13
Part 14
Part 15
Part 16
FileServe
:
Part 1
Part 2
Part 3
Part 4
Part 5
Part 6
Part 7
Part 8
Part 9
Part 10
Part 11
Part 12
Part 13
Part 14
Part 15
Part 16
HotFile
:
Part 1
Part 2
Part 3
Part 4
Part 5
Part 6
Part 7
Part 8
Part 9
Part 10
Part 11
Part 12
Part 13
Part 14
Part 15
Part 16
UniBytes
:
Part 1
Part 2
Part 3
Part 4
Part 5
Part 6
Part 7
Part 8
Part 9
Part 10
Part 11
Part 12
Part 13
Part 14
Part 15
Part 16
UploadStation
:
Part 1
Part 2
Part 3
Part 4
Part 5
Part 6
Part 7
Part 8
Part 9
Part 10
Part 11
Part 12
Part 13
Part 14
Part 15
Part 16
FilePost
:
Part 1
Part 2
Part 3
Part 4
Part 5
Part 6
Part 7
Part 8
Part 9
Part 10
Part 11
Part 12
Part 13
Part 14
Part 15
Part 16