Discussion Starter
·
#1
·
I'm not sure if bootlegs of this are in circulation but this session used to be available for streaming on KCRW's website but now it's gone (or i couldn't just find it on the website, hehe).
: SHE WANTS REVENGE
: "Live at 'Morning Becomes Eclectic' - Jan. 19, 2006"
: Live on KCRW!
01. [Intro by Nic Harcourt]
02. Red Flags And Long Nights
03. Sister
04. These Things
05. [Interview]
06. Someone Must Get Hurt
07. She Loves Me, She Loves Me Not
08. [Interview]
09. Tear You Apart *
Broadcast live on "Morning Becomes Eclectic" @ KCRW, Santa Monica, CA on January 19, 2006 Thursday; 11:21 AM +
Hosted by Nic Harcourt
Audio stream on
www.kcrw
com
( + Live session may have been pre-recorded before the air date)
All tracks from the 2006 album, "She Wants Revenge"
* partial/fade-out
Patiently waited for and 'record' button pressed by schizo for The Schizo Archives
FM radio webcast > SoundForge 5.0 > WAV (44.1 kHz/16-bit/Stereo) > CD-R > Exact Audio Copy > WAV (44.1 kHz/16-bit/Stereo) > Audacity > CD Wave Editor [tracksplits] > fre:ac > FLAC (Level 8) &/or MP3 (320kbps)
Taper's notes:
If you notice on the lineage, why 'WAV > CDR > WAV' again, well, they are usually years apart! Back in the day, once I made a recording as WAV, I'd burn 'em onto CD-Rs so I could play it on my home system or my car, then delete the original WAVs (because I didn't have eoungh storage). Years later, instead of re-digitizing my tapes, I'd just source it off my CDR copies. Anyway, enjoy this recording.
MP3: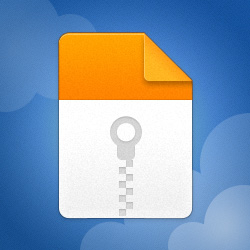 MediaFire is a simple to use free service that lets you put all your photos, documents, music, and video in a single place so you can access them anywhere and share them everywhere.