Discussion Starter
·
#1
·
The Beatles
Spicy Beatles Songs (Remastered Edition)
2009
Tracklist
A1 Have You Heard The Word
A2.1 Don't Let Me Down
A2.2 Those Were The Days
A3 What's The New Mary Jane?
A4 Cottonfields
A5 Twist And Shout
A6 Dizzy Miss Lizzie
B1 You Really Got A Hold On Me
B2 Roll Over Beethoven
B3 All My Loving
B4 I Wanna Be Your Man
B5 A Hard Days Night
B6 Things We Said Today
B7 From Us To You
1. "Have You Hear The Word" – Not actually the Beatles – Liner notes correctly identify this track as recorded by The Fut – a band consisting of Maurice Gibb, Billy Lawrie, Steve Groves & Steve Kipner. It's an out of tune, rather messy cod – psych record that sounds vaguely Beatle like but the wretched harmonies & sentences that were too long for their time should show the track up for what it really was. But, of course, if people could be fooled in to thinking it was the Beatles ..
2. "Don't Let Me Down / Those Were The Days" – Recorded in Amsterdam at the Bed In. When prompted to sing a new Beatles track John complies but coughs at intervals to stop people bootlegging the track .. then rolls in to a rendition of Mary Hopkins' single
3. "What A Shame Mary Jane" – The over excitable mess that was to be one of the "Highlights" of the sessions LP. This is Take 4, RS 5 but is only presented as the left channel. So, at the liner notes specify, not really stereo.
4. "Cottonfields" is a brief clip from a Kenny Everett Interview in 1968 while John half remembers the Beach Boys cover of this track.
5. "Twist & Shout". From Karaplansstudion, Stockholm 24th October 1963. One of the best Beatles shows ever recorded. Period. It's just a shame that they didn't have more of this at the time.
6. "Dizzy Miss Lizzie" 26th May 1965 from 'The Beatles Invite You To Take A Ticket To Ride'. As with the rest of the BBC numbers billed here – most people no native to the U.K. thought these were high quality studio outtakes. The Beatles, having cut their teeth in Hamburg playing these songs to death every night, are obviously well versed at these tracks & the power of the playing shows.
7. "You Really Got A Hold On Me" From Karaplannstudion, Stockholm, 24th October 1963. The version here is cut with the studio version but apart from a slight change in brightness then you certainly wouldn't be able to tell.
8. "Roll Over Beethoven" 28th February 1964 'From Us To You'
9. "All My Loving" 28th February 1964 'From Us To You'
10. "I Wanna Be Your Man" 28th February 1964 'From Us To You' – These three tracks, all from the same show & showcasing the other 3 Beatles. 'Roll Over Beethoven' finds George exercising his Rock & Roll chords for a furious take on Chuck Berry's "Roll Over Beethoven", a galloping "All My Loving" sung by Paul & Ringo's take on Lennon & McCartneys Rolling Stones destined hit "I Wanna Be Your Man"
11. "Dialogue / A Hard Days Night" 14th July 1964 "Top Gear". Apparently sourced from a 1968 retrospective on the Beatles. The version on the official BBC set had George's solo shipped in from the official "AHDN" recording. This version is cleverly edited to feature .. no solo at all this rendering it a very quick version of the track that we all know & love. The track finishes with the extended guitar line that the show put in just to make the listener aware that it wasn't just the C.V. they were listening to then – strangely – after Brian Matthew's comment "Otherwise there's no point in you lot being here!" there is a bit of narration from the retrospective which then turns back to chatter from 1964 which it would seem comes from a different source altogether although with the same fidelity. The track finally wnds with Brian's quip to Ringo "Here, have a banana, catch! .. and share it with the others" which was cut short on the C.V. & instead headed straight in to "I Wanna Be Your Man".
12. "Things We Said Today" 14th July 1964 – From the same show a very good version of this McCartney track that would also appear on the "AHDN" album but cut's short right at the very end.
13. "From Us To You" 18th December 1963 – To finish off, the coda from the BEEB's very own Beatles themed radio series a quick twist on one of the Beatles first singles & an enterprising end to this LP.
--------------------------------------------------------------------------
Being that our hobby is one built on a base of nostalgia & the reiteration of such then it won't come as such a surprise that as well as official companies re-tooling our favorite albums & applying a bit of a polish then the unofficial companies that we look towards for music will also offer us our favorite albums, remastered, repackaged & re-released.
After the success of the newly mastered "Ultra Rare Trax" then new Beatleg company "Extract Factory" serve us up a fondly remembered vinyl artifact from the days when bootlegs were thinly pressed, xeroxed covered plates of various odds & ends featuring live tracks, BBC tracks, Get Back sessions, snippets of chatter, outtfakes & even tracks that were never Beatles at all but were just "Beatlesque" in style & wouldn't have been widely heard by the masses so presumed "fair game" to be passed off as the 'real thing' all in the cause of making a few bucks for the people who shipped off these artifacts to head shops & the like.
King of the Bootleggers at this time was T.M.O.Q – led by an ominous individual who went by the name of "Rubber Dubber" & various other staff who would help him run him liberating empire & serve to give the fans what they wanted ( On virgin vinyl and all at the princely sum of $6 for a double LP – and all this in the early 1970's! ) with the help of then out of work artist William Stout they would help the brand move on from the rubber stamped blandness of the under-the-counter bootleg to a recognised label who would offer quality and quantity above & beyond the rather hit & miss releases from other fly by night pressers.
"Spicy Beatles Songs" was released to an appreciative audience in 1974 with the Beatles only 4 years gone, their solo albums varing in quality & sales but anything baring their name like gold then the gang at T.M.O.Q couldn't lose. The fact that John Lennon was an avid Beatleg collector would have meant something to collectors too & would only have heightened the desirability of these disks.
Enjoy!!
Chuck
FileFactory
FileFactory is the best place to upload and share files with no limits since 2005. Send and receive any type of file up to a massive 5GB with unlimited file bandwidth.
MediaFire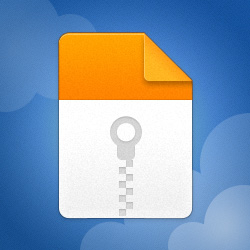 MediaFire is a simple to use free service that lets you put all your photos, documents, music, and video in a single place so you can access them anywhere and share them everywhere.