Discussion Starter
•
#1
•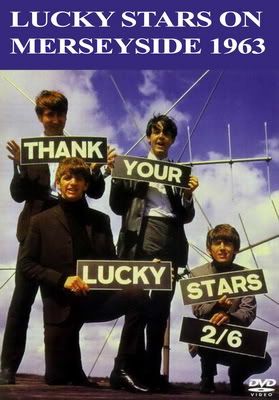 Publisher:
MCP
Reference:
MCP-040
Date:
2007
Artwork
: Click on the poster to enlarge
Video: NTSC 4:3, 720x480, 29.97 fps, 8000 Kbps
Audio: MPEG-2, 2 channels, 48 KHz, 384 Kbps
01. Intro
02. Billy J. Kramer "I'll Keep You Satisfied"
03. Cilla Black "Love Of The Loved"
04. Tommy Quickly "Kiss Me Now"
05. Gerry & The Pacemakers "You'll Never Walk Alone"
06. The Breakaways "That Boy Of Mine"
07. The Searchers "Sugar And Spice"
08. Spin-A-Disc with Bob Wooler
09. Gerry & The Pacemakers "I Like It"
10. The Beatles "I Want To Hold Your Hand"
11. The Beatles "All My Loving"
12. The Beatles "Twist And Shout"
13. Gold record presentation with George Martin
14. The Beatles "She Loves You"
Bonus:
"This Is Your Life, Gerry Marsden" from 1985 with appearances by Paul McCartney, Cilla Black, The "Original" Pacemakers
FileSonic
:
Part 1
Part 2
Part 3
Part 4
Part 5
Part 6
Part 7
Part 8
Part 9
Part 10
Part 11
Part 12
FileServe
:
Part 1
Part 2
Part 3
Part 4
Part 5
Part 6
Part 7
Part 8
Part 9
Part 10
Part 11
Part 12
HotFile
:
Part 1
Part 2
Part 3
Part 4
Part 5
Part 6
Part 7
Part 8
Part 9
Part 10
Part 11
Part 12
UniBytes
:
Part 1
Part 2
Part 3
Part 4
Part 5
Part 6
Part 7
Part 8
Part 9
Part 10
Part 11
Part 12
UploadStation
:
Part 1
Part 2
Part 3
Part 4
Part 5
Part 6
Part 7
Part 8
Part 9
Part 10
Part 11
Part 12