Discussion Starter
·
#1
·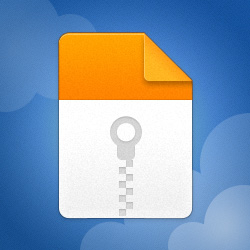 MediaFire is a simple to use free service that lets you put all your photos, documents, music, and video in a single place so you can access them anywhere and share them everywhere.
Little known band with Glen Matlock
The Spectres
Champaign, Illinois
April 22 1981
Mabel's
Recorded on a small mono cassette recorder with
built-in mic.
Master cassette>Tascam130>ProToolsLE>wav>flac 6
I recorded this show nearly 29 years ago.
I put it away and at some point I completely forgot
what it was. I forgot who The Spectres were.
I've seen this tape in my collection once in awhile over the years and
would wonder, 'what is that?'.
Now tonight I'm getting some other shows ready.
In my obsessive way I working chronologically and I get to this date,
do I skip it or do I put it on and try to figure it out.
In the past I've googled 'The Spectres' and come up with bands that didn't make any sense to me. So tonight I tried again. After several pages of google results there it is, something about Glen Matlock and a band he had..
Then it comes back to me. I always kind of thought that there must
have been a reason that I went to this gig and taped it.
Glen Matlock, former Sex Pistol was the reason.
This was a band that Glen formed after he was with The Rich Kids.
According to this site:
God Save The Sex Pistols - Glen Matlock with The Spectres
Former Rich Kid Steve New was in the band as was Danny Kustow of The Tom Robinson Band. The drummer was Budgie of Slits and Siouxsie and The Banshees fame.
This was in 1979. The band was put on hold though when Steve and then Glen both
worked with Iggy Pop recording and touring.
The Spectres got going again in 1980 and added horn players and developed
the sound that you'll hear on this tape. By this time Steve New evidently wasn't in the band anymore. Budgie would have been gone also. Kustow was still there I
believe.
Anyway, google "Glen Matlock The Spectres" and you can read a little about them.
The exact line up here is unknown to me.
And I don't really have a clue what the song titles would be.
Except for the last tune.
During the first song you can hear my friend that was with me ask
'that's him?'. He's referring to Glen Matlock.
01
02
03
04
05
06
07
08
09
10
11
12
13
14
15
16 You Only Live Twice
acetboy